When you go to an event or party, have this idea ever cross your mind?
"How much preparation it has to go through to make this a success?"
From planning to modifying, from modifying to finalising, and from finalising to doing it right.
It is no longer one man show, but rather the cooperation from all team members.
As good as professional hairstylist, I might overrate it since I have not been to any professional hair show but seriously it is GOOD!
I shall not delay further, let Me bring you to the BTS
# 1 Just hang on a second kay?
# 2 Work in progress
# 3 Eh, who should do her make up?
# 4 What are you looking at?
# 5 Braiding, braiding, braiding *OUCH when I look at the hair*
# 6 Hmm, is the make up ok?
# 7 What do you think?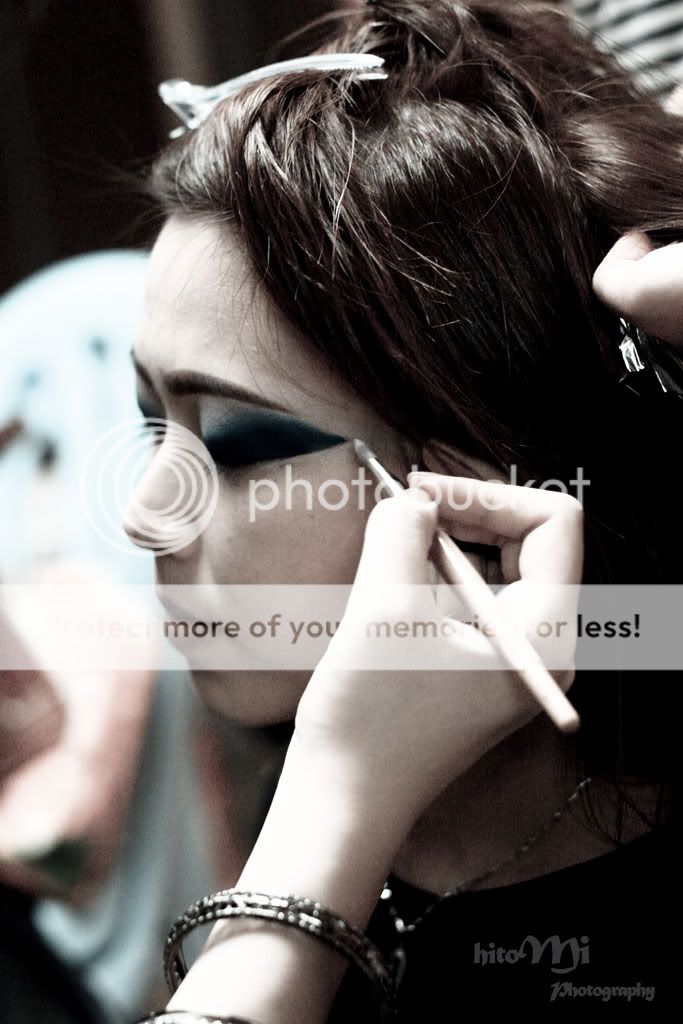 # 8 I can sleep now hmmmm
Of course there are some BEFORE and AFTER photos.
But in the meantime, you see the partially HAIR-UP and MAKE-UP without DRESS-UP :p
# 1
# 2 Danixxe & the friend
# 3 Samantha & Reiko
# 4
Wanna see How different they are after all the MAKE-UP, HAIR-UP and DRESS-UP?
YES or NO?