All i want for xMas is my two front teeth
my two front teeth
see my two front teeth!!
WE have another version here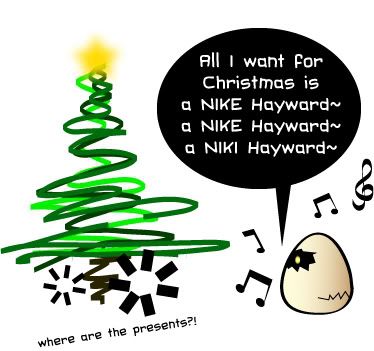 Hee, guess you have known whose EGG is this
it is No other than mr Dylan here
I have no idea what the box is about LOL
But I gave him my support so that he can win this
*me lazy bum lazy do also*
More info at
http://smashpop.net
.
Now it is My update
*ehem*
though I am sick, I was out whole day LOL
Went to Starbucks, Sungai wang to Grab my free daily brew
with my
beLoved
Yes yes yes!!
it was FOC from 11am - 1pm, according to My lady
beCause it was STARBUCKS's birthday
I have got myself a LOIS jeans and Hair straightener
it is worth RM300 but I just paid RM140 for it!!
WOnder how to get such a NICE DEAL??
*ask me ask me*